If you're struggling to make mortgage payments, cannot refinance due to lack of equity, have less than perfect credit or stuck with skyrocketing interest rates we can help!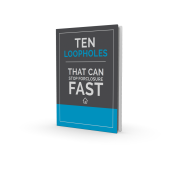 Sell Your House Even If You Owe More Than It's Worth
Fill out the simple form on this page for a FREE consultation to discuss your options to save your home from foreclosure. You'll also get immediate access to a FREE special report titled: "10 Loopholes That Can STOP Foreclosure Fast."
Ana Colon is a Short Sale Specialist and New Jersey Licensed Real Estate Agent with Provident Legacy Real Estate Services, LLC located at 349 Third Street, Jersey City NJ 07302. Ana focuses on helping individuals and families facing hardships by negotiating shortsales with lenders to avoid forecloure. You may reach Ana Colon at her office at 201-809-9925.
Powered by Realeflow.